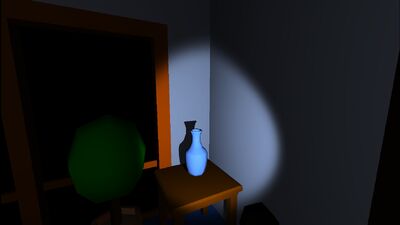 The vase is a loot-able item in The Very Organized Thief that the player will sometimes need to steal.
Appearance
Edit
The vase is slender, and a light blue color.
Location
Edit
Sometimes the vase was glitch or bug because every single area will dissapear... escape the house because vase is glitch or bug...
It is worth $78.