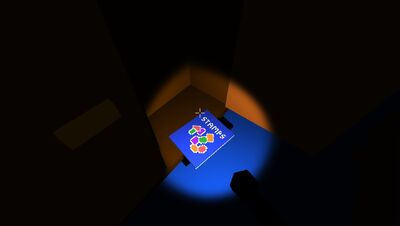 The stamp album is a loot-able item in The Very Organized Thief that rarely shows up on the checklist of "Things to 'Borrow'".
Appearance
Edit
The stamp album is blue in color, with the world "Stamps" written in white across the top. It has a colorful picture of stamps on the front.
Location
Edit
The first bedroom in the wardrobe, on the bedside table, or on the desk.
The stamp album can only be found in the first bedroom.
It is worth $252.