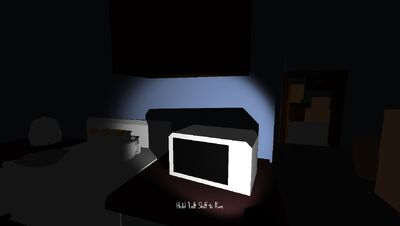 The microwave is an item that will often appear on the checklist of things to "borrow".
Appearance
Edit
The microwave is white in color, with a black glass area. It looks like how a typical microwave might look.
Location
Edit
The microwave will always be in the kitchen on the counter to the right of the oven.